Mark J. Doherty DMD, MPH, CCPH, Founder

He was the founder of Commonwealth Mobile Oral Health Services. Dr. Doherty launched CMOHS in the early-1980s to provide oral health services for disadvantaged children and adolescents who were unable to access dental care. Through the use of high-quality portable oral health equipment, Dr. Doherty was able to bring dental care to schools, state residential programs and other sites where children were located, removing barriers to care, restoring children with untreated dental disease to optimum oral health and providing preventive services to keep children healthy and disease-free.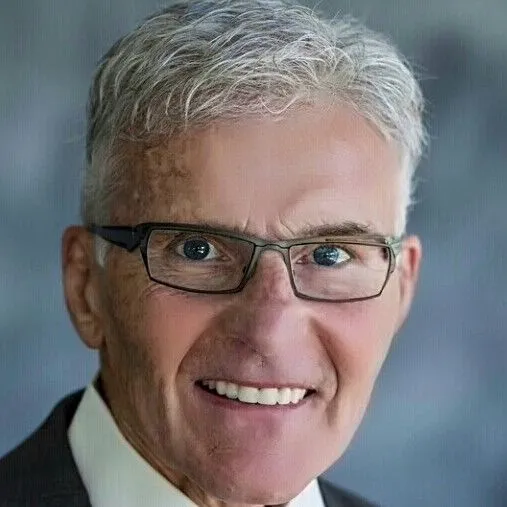 Dr. Mark Doherty served as the Executive Director for the DentaQuest Institute, and since the program's inception, had been the Director of the Safety Net Solutions program, which provided technical assistance and practice management consulting to safety net dental programs. Safety Net Solutions provided TA to over 500 Safety Net dental programs. For nearly 30 years, Dr. Doherty served as the Director of Oral Health Services at DHMSC an FQHC in Boston, MA. In addition to his role at the DentaQuest Institute, Dr. Doherty served as the Chief Dental Officer for the TOHC and for CMOHS, which provides portable oral health care to the underserved at sites throughout Massachusetts. CMOHS has provided over three million dental services to safety net children in Massachusetts over the life of the program.
Dr. Doherty served as the Chair of the Safety Net Dental Clinic Manual Steering Committee, as a member of the National Network for Oral Health Access Practice Management Committee, a member of the Maternal and Child Health Bureau National Advisory Committee for School-based Dental Programs, and as a Massachusetts representative of the National Governor's Council on Oral Health. He held faculty appointments at Harvard School of Dental Medicine, Boston University School of Dentistry and Tufts University School of Dental Medicine.
Throughout Dr. Doherty's career in community oral health, he was recognized for his service and professionalism. In 2010, he received a national award in the "Best Practice Management Consultant" category from Dr. Bicuspid. He had also received the Sanctae Crucis Award from the College of Holy Cross and the Kathleen Crampton Award from the Massachusetts League of Community Health Centers. He was honored by the Boston Business Journal as one of their 2011 "Champions in Healthcare" for his tireless work on behalf of victims of oral health disparities.
Dr. Doherty received a Bachelor of Arts degree from the College of Holy Cross in Worcester, MA and a Doctor of Dental Medicine from the University of Pennsylvania.
In Memoriam:
It is with profound sadness that we announce the passing of our beloved leader, Dr. Mark J. Doherty, on October 7, 2022, following a lengthy and difficult illness. Mark dedicated his entire professional career to providing access to oral health care for underserved populations, for 30 years as the Chief Dental Officer at Dorchester House Multi-Service Center in Boston and for the remainder of his career as a dental practice management consultant, sharing what he had learned about running a successful dental program with dental and executive leadership and other key stakeholders from far and wide. From 2006 to 2019, Mark was the Director of Safety Net Solutions, a program of the then-DentaQuest Institute. In this role, Mark led a highly productive and successful team of project managers and expert advisors who provided practice management consulting to over 500 dental programs across the United States. At the beginning of 2019, Mark founded D4 Practice Solutions to continue to provide these needed services to health centers and other safety net dental programs. Unfortunately, later that same year, he fell ill and had to step away from the work he so loved doing. Those of us who had the joy and privilege of working with Mark will never forget his passion for the underserved, his boundless energy, his incredible work ethic, his sharp wit, his deep intellect, and his voracious appetite for life. We also will long remember his penchant for practical jokes and general shenanigans that earned him the nickname "Master of Mayhem." He was a kind, generous and supportive leader who brought out the best in others—one who led by example and demanded both excellence and accountability. Rest easy, Mark—we will miss you terribly and honor you by continuing to carry out the work that meant so much to you.