All our professionals at Commonwealth Mobile Oral Health Services (CMOHS) maintain the highest levels of accreditation and pursue ongoing education to stay abreast of the latest trends in dentistry.
Qui Q. Nguyen, DMD
---
Dr. Qui graduated from BUSDM in 2001. He performed his senior externship at DHMSC with Dr. Doherty as his preceptor, and after receiving his DMD degree in 2001 he became an associate and full-time provider at the DHMSC. In 2001 Dr. Qui joined CMOHS and has increased his involvement steadily since. He presently provides Endodontics once a week to CMOHS patients in need. In 2004 Dr. Qui was awarded the prestigious Ten in Ten Award from the Massachusetts Dental Society (MDS) for his work with CMOHS and for his Oral Health contributions to children suffering from oral health disparities. He has also twice been awarded the UMASS Medical School Long Forgiveness Program Award, once in 2003 for two years and again in 2006 for two years. Dr. Qui is the holder of multiple black belts in several Martial Arts disciplines. His specialty is weapons and he is regularly featured in advanced exhibitions throughout the martial arts world.
Christian Dinn, DMD
---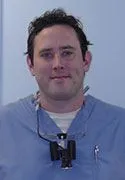 Dr. Dinn received his DMD in 2008 from Boston University Goldman School of Dental Medicine. He did his externship at Codman Square Health Center, Dorchester, MA where he also volunteered to instruct residents of the Boston area with HIV/AIDS on Oral Health and Hygiene. In 2009 Dr. Dinn started working for his brother Dr. Michael J. Dinn at his Sandwich, MA office. Dr.Dinn joined CMOHS in 2009 working in the Taunton and Attleboro school systems. He also works at the Taunton Oral Health Center in Taunton, MA. where he is the Lead Dentist. Dr. Dinn is a member of the American Dental Association, Massachusetts Dental Society and Southeastern District Dental Society.
---
Dr. Tabitha Lewis
Dr. Lewis graduated from Tufts University School of Dental Medicine. Over the past years in Massachusetts and North Carolina, Dr. Lewis has dedicated her career to treating children and adults with special health care needs.

During her time at Tufts University School of Dental Medicine, Dr. Lewis engaged in outreach projects that demonstrated her commitment to the oral health of children and special needs adults. Dr. Lewis was accepted into the highly esteemed Albert Schweitzer Fellowship Boston Chapter. As a fellow, she created and implemented an oral health project targeting youth without homes. Overseas in Haiti and Peru, she enjoyed coalescing her passion for service and public health. Dr. Lewis' notable and extensive outreach and leadership at Tufts led to her induction into the prestigious Honos Civicus Society.
She enjoys—volunteering, crocheting, quality time with loved ones, traveling, and discovering great restaurants.