Mark Doherty Featured in Tufts Dental Medicine Magazine
Just weeks after immigrating to Boston from Vietnam in the summer of 1991, Thanh-Trang Nguyen, D01, settled into Mark Doherty's dental chair at the Dorchester House community health center... Click Here for more.
Jan 28th, 2013
Kyara Fortes hadn't been to a dentist for about a year. So, when the 3-year-old and her mother stopped in to the offices of Brockton Area Multi-Services Inc. recently, she visited a tiny back office just big enough for a desk, a filing cabinet, and a collapsible dental chair... Click Here for more.
National Children's Dental Health Month
February is National Children's Dental Health Month
Each February, the American Dental Association (ADA) sponsors National Children's Dental Health Month to bring awareness to the importance of children's oral health. This year, the theme is "Get a Gold Medal Smile", and shows characters and athletes working hard for a winning smile...

Each February, the American Dental Association (ADA) sponsors National Children's Dental Health Month to bring awareness to the importance of children's oral health. This year, the theme is "Get a Gold Medal Smile", and shows characters and athletes working hard for a winning smile. The ADA encourages teachers, school nurses, parents, and all dental health professionals to promote the benefits of early oral health intervention, and help to teach children good oral health habits.
The ADA produces materials specifically for this campaign that are available on their website, www.ada.org. Posters, activity sheets, presentation resources and ideas on how to promote children's dental health are all available, at no cost to the public.
Please help us celebrate National Children's Dental Health Month!
November 15th, 2012
On November 15th, 2012, Dr. Mark J. Doherty, chief dental officer of CMOHS , was honored with a "Visionary in Healthcare" award for his tireless and life-long commitment to expanding access to oral health care. Lori Abrams Berry, Executive Director of the Lynn Community Health Center presented Dr. Doherty with this distinct honor at their Wisdom to Wellness: Celebrating Visionaries in Healthcare event at the Peabody Marriott. Victoria Reggie Kennedy, wife of the recently deceased Senator Ted Kennedy, presented an award to Thomas Costin, retired Postmaster General and the keynote speaker was Representative Steven Walsh, Chair, Joint Committee on Health Care Financing. Dr. Doherty's relationship with the Lynn Community Health Center began in 2001 when he lent his expertise and insight to help build a dental clinic at the center. In the years since, Dr. Doherty has been a constant supporter and advocate for the dental program not only at the health center, but for the entire city of Lynn.
Congratulations to Dr. Doherty for this well deserved recognition!
October 23rd, 2012
Commonwealth Mobile Oral Health Services and Tufts University School of Dental Medicine who partner as "Oral Health Across the Commonwealth" have been identified as one of only 25 programs nationally as a promising initiative by a panel of experts by ICF International and The Robert Wood Johnson Foundation (RWJF). ICF International and RWJF are collaborating on a project called Systematic Screening and Assessment of Workforce Innovations in the Provision of Preventive Oral Health Services to identify strong workforce innovations that increase access to, and availability of, preventive oral health services. The Tufts and CMOHS partnership was 1 of only 25 programs in the country that were selected to participate in an "evaluability assessment" that helps assess effectiveness, and program sustainability.
Members of the ICF International and RWJF panel have conducted site visits and we are awaiting feedback from the program. The information gathered during these visits will identify strengths, and weaknesses that will help Tufts and CMOHS determine goals for future planning and growth. This assessment provides Tufts and CMOHS a unique opportunity to showcase the important work that is done around the Commonwealth, and the measures we have taken to improve the oral health status of thousands of children!
Filling a need in city schools - Program provides dental care to students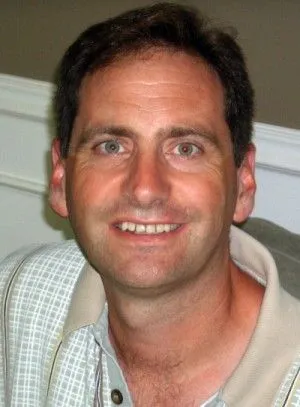 BY RICK FOSTER - SUN CHRONICLE STAFF
ATTLEBORO - Dr. Greg Bartek was raised in Attleboro and says he has fond memories of attending local public schools.
Now, as a dentist, he's helping to make sure local school kids still have plenty to smile about.
Bartek is one of several dentists who participates in the Commonwealth Mobile Oral Health Services, traveling to local schools to provide basic dental care to children who otherwise might not see a dentist regularly.
"Our service is open to everyone, but we're targeting children who, for whatever reason, don't have a dental home," he said.
Services from cleanings to fillings are conducted during the regular school day. Fees are paid by MassHealth or by private insurance coverage.
Started as a pilot program in Attleboro schools in 2008, the school dental service is now in its fifth year locally.
Bartek, who still lives in Attleboro but has a private practice in Middleboro, spends one day a week treating children at their schools. Most of his work is in Attleboro and Taunton.
The local dentist says that with all the challenges youngsters face in getting a good education, distractions posed by cavities or dental pain aren't something children need to be dealing with. He's glad to be making a difference.
"This seemed to me like the best way for me to make a positive contribution to a community that's been very good to me," he said.
Commonwealth Mobile Oral Health Services was founded in 1981 by Dr. Mark Doherty, who started visiting schools with only himself and an assistant in an attempt to bring dental care directly to students. The group now has about a dozen dentists, plus additional support personnel servicing 280 locations in a dozen communities, said Doherty's son Mark Doherty Jr.
The group's in-school services include dental exams and diagnosis, dental X-rays, cleanings and fluoride applications, restorative dentistry and other basic services.
When a student needs more complicated work, he or she can be referred to a private specialist, Bartek said.
Bartek said participation is high in the city's elementary and middle schools, but he's puzzled that relatively few high school students take part.
During teenage years, when confidence and self-esteem are of prime importance, Bartek said correcting dental issues and aesthetics can make a big difference in a young person's life.
School dental services are available beginning in September, Bartek said, and continue throughout the school year.
Questionnaires and permission slips are distributed by individual schools.
RICK FOSTER covers Attleboro's schools for The Sun Chronicle. He can be reached at 508-236-0360 or at [email protected].